Competition in the plastics machinery industry is becoming increasingly hot. Driven by plastic demand and consumption heat, plastic machinery is being regarded as a strategic focus by more and more enterprises, and the performance of domestic domestic plastic machinery enterprises is undoubtedly affecting people's hearts.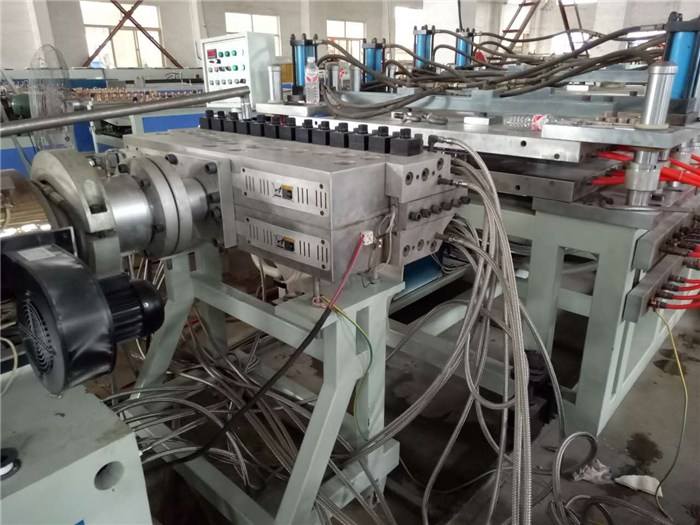 China's plastic machinery industry has always lagged behind Europe, North America and Japan, and there is still a distance compared with the level of foreign plastic machinery. Mainly reflected in the domestic plastic machinery industry's low independent innovation capability, low-end and personalized special varieties, low industry concentration.

However, it is gratifying to note that as domestic plastic machinery companies continue to enhance their R&D and innovation capabilities, more and more companies are beginning to show their strengths, and their strength cannot be underestimated. According to the data, plastic machinery with high efficiency and energy saving features independently developed by China is emerging, and its market share is expanding. Some domestic plastic machinery companies are beginning to develop and produce all-electric injection molding machines, which is undoubtedly an excitement and promotion for the entire domestic plastic machinery.
In this regard, the industry pointed out that the strong rise of domestic plastic machinery enterprises is gratifying, and people also see hope. Taking into account the vast development space of the domestic plastic machine industry, domestic plastic machinery enterprises have more use after all. In particular, some models with high technology content, good performance and relatively moderate price, such as extra large, precision, special injection molding machines, low temperature, high power single screw extruders, for the production of high barrier and heat resistant packaging Multi-layer co-extrusion blow molding machines for materials, etc., for the production of industrial parts (auto parts, etc.) blow molding machinery, etc., have good development prospects.
Therefore, experts suggest that in the face of fierce competition in the plastics machinery market, domestic plastic machinery companies can only have their own sky if they face difficulties. After a strong rise, how to stand firm will undoubtedly become a new topic for domestic plastic machinery enterprises.